Finger Gym Level A & B for age 4-6
The most updated method books developed for best holistic music learning experience embracing the Multiple Intelligences Learning Approach. 4 power method books each level (include a Fun Art module) due to complete in 9-12 months bundled with teaching & learning tools
More Info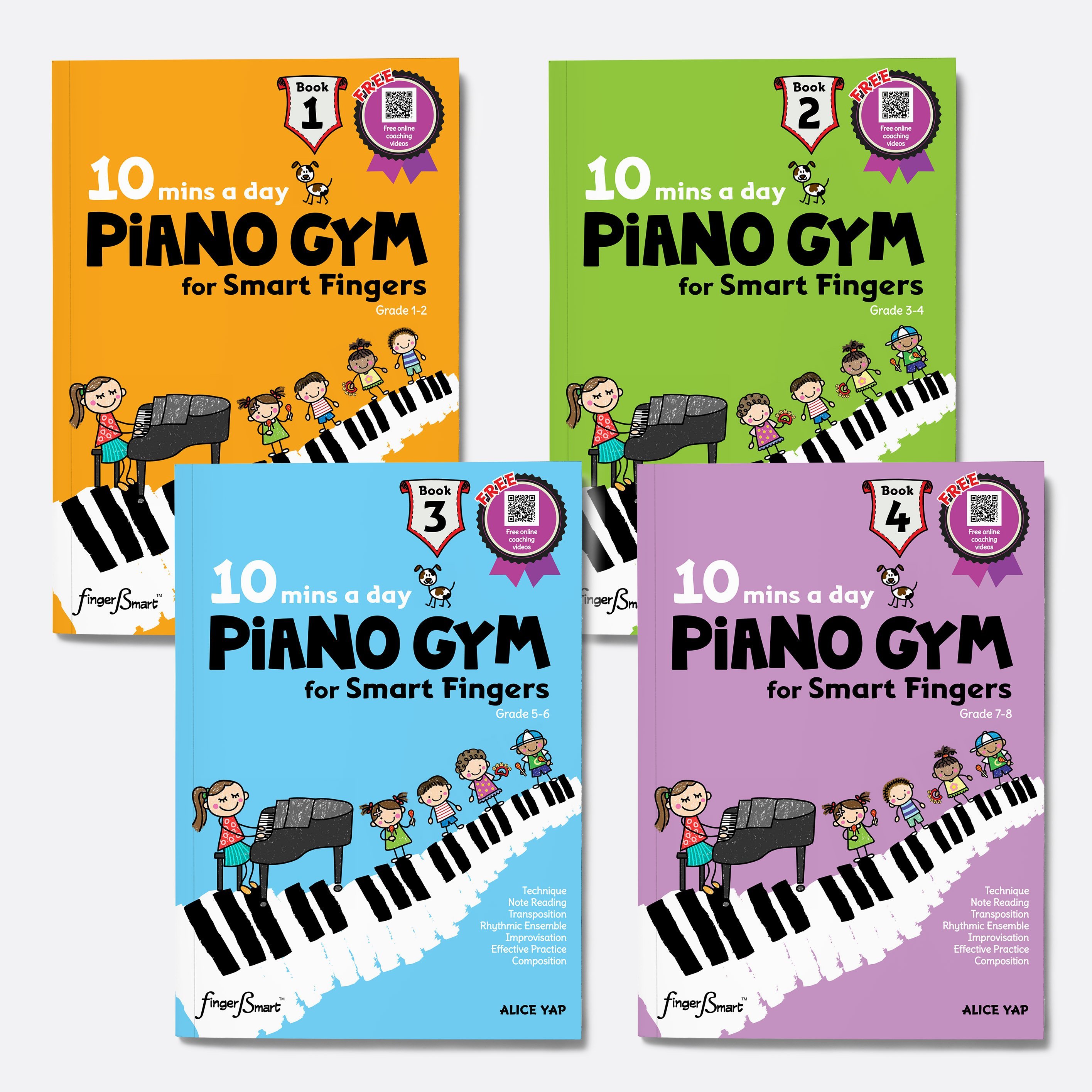 Piano Gym for Smart Fingers
4 most developed Piano Study books for Grade 1-8 with 5 features & 10 bonuses! Studies include Transposition, Improvisation, Composition, Sight Reading & Rhythm Training on the keyboard. Bundled with rich 24/7 online resource support for learning & teaching
More Info
Audio Tracks for students
FREE access to quality fun tracks for effective learning & joyful practice. These soundtracks come mostly complete with minus-one options
More Info
Video Coaching for Note Reading
Free access to coaching videos for Studies, Sight Reading & Rhythm Training with lots of tips & guidance.
More Info
Presenting our various series of power music & art learning method books specially curated for the 21st Century young learners.
Mission & Vision
Empower learners enriched with the most holistic learning experience
Why Fingerßmart?
Methods developed by very experienced pedagogues & preschool trainers with free & engaging online support & resources
Events
Provide free but inspiring & creative teachers' training workshops & seminars- find out more information at 'Events' page

Free workshops for teachers
We are on
Instagram
FOLLOW US ON
@fingerssmart